Steps to install files IKEv2 ดนพ Mac to connect VPN BullVPN
Step 1 Download files
- You can download files BullVPN IKEv2 Config it here or click Download for Mac on the download page.
- After the download is complete, "extract files" will find the server file, select the server you want.
- The system will pop up as shown in the picture.
- Go to the System Preferences page and select Profile.
- Select Profile and press install.
- Press "Continue" according to the system.
Step 2 Get started for the first time
- Come to this page, enter your BullVPN Username and Password. After that press Install.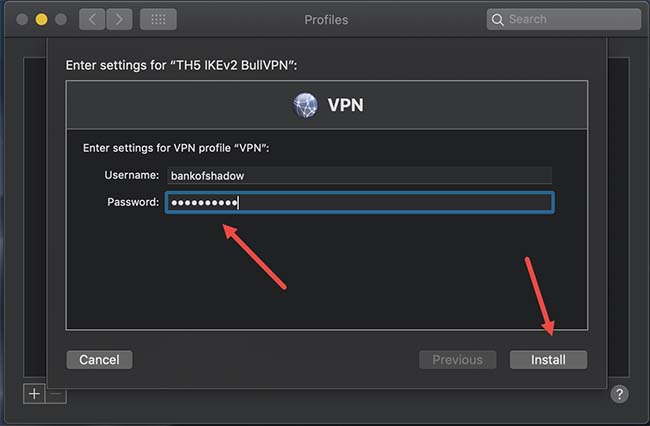 - If there is something like this, just enter your own machine code.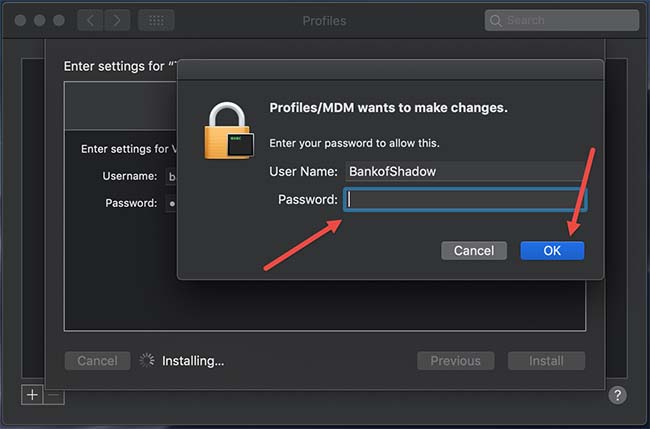 Step 3 Connection
- choose Open Network Preferences
- You will see a screen like this, select the imported file and press Connect.
- If it's green like this, it means it's done.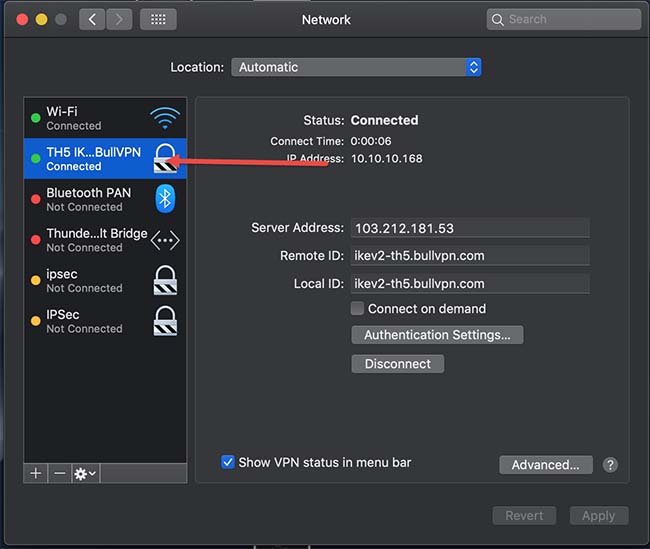 Try to open the website to test to see if it can be opened or not. If there is a problem with use, you can send a picture to the BullVPN team.
Can check the IP whether the connection is successful or not. at our web page https://www.bullvpn.com/what-is-my-ip